"I called 3 agility trainers when I was looking for classes to start with my German shepherd. When I talked to Kathryn, I knew I had found the right one! Her enthusiasm, energy, and dedication to her students and dogs are immeasurable. I trained my two German shepherds under Kathryn's tutelage for eight years (and only stopped because I moved out of state for school). Not only did I learn the ins-and-outs of agility, she changed my relationship with my dogs. She taught me to listen when my dogs talked through their behavior. She hooked me on clicker training and the wonders it can do to produce eager, engaged dogs.  
     "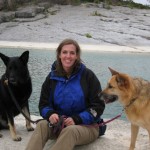 Kathryn's training skills are phenomenal—you will definitely come out of her classes a better dog trainer!" I had such a great time training with Kathryn that I made dogs and dog training my life, becoming a Certified Professional Dog Trainer, earning a Master's in Behavior Analysis focusing on dog behavior, and currently working my Ph.D in Psychology, still studying dog behavior and learning. My training abilities stem directly from Kathryn and her insights into behavior resonate in my academic world, as well." –Erica Feuerbacker, CPDT 
      "When I first met Kathryn, my relationship with my Catahoula, Bart, was in jeopardy. I loved my dog dearly, but had been working too long with an Agility trainer who just didn't understand my dog. Her repeated admonitions to work harder and "get some good control on him" were taking the fun out of the job he loved. Kathryn taught me to let him fly, and to let him take some of the responsibility. She saved our relationship, and his career. Kathryn also helped me deal with the crushing realization that my follow-up dog, Lisa, has no interest in working with me, but will do anything for my nine year old daughter—who is now handling Lisa in class!
      "Kathryn is a tremendous resource, capable of providing creative, dog-friendly solutions to vexing problems, always in the context of building the relationship with the dog. I'm eternally grateful to her for letting Bart fly." –Brenda Mills, DVM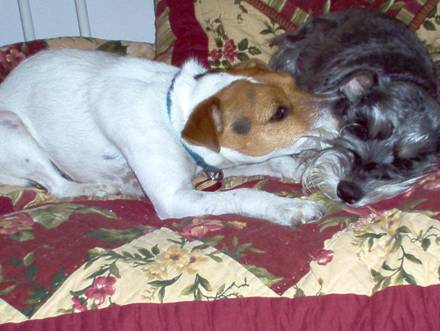 "After I adopted our 1-year-old Jack Russell, Squeak, my knowledge of dog behavior and how to train was seriously challenged. The relationship and teamwork I had with our other dog didn't prepare me for the independence and high, high energy of Squeak. But Kathryn's spot-on assessment and direction gave me the patience and understanding to give my dog the confidence she needed. Squeak is now training with my husband on Nosework where before she wouldn't even consider letting him pick her up. Thank you Kathryn!" –Valerie Martellino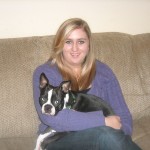 "We had quite a list of behavior problems with our dog Tyson, and Kathryn impressed us all with her knowledge and way of dealing with him. She trains very positively and gives us things to work on in between appointments. We know it'll take a while to get Tyson to act how we would like him to, but with Kathryn's help we know it's doable." –Cassidy Bragg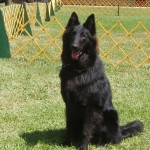 "I have worked both my dogs under Kathryn's teaching. She uses humor and a positive approach, while carefully observing both the handler and dog, to create a happy working team." –Elaine Staveley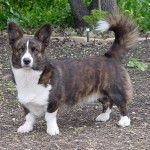 "I encourage anyone who has a dog with behavioral issues to consult with Kathryn. Do it. Do it. Do it. I've worked with Kathryn training my Cardigan Welsh Corgi for about 5 years and am amazed at the depth of knowledge, experience, and passion she brings to working with dogs. Kathryn will help you help your dog, which is more valuable than you can imagine. Kathryn knows heaps about dogs and is constantly learning more. You can't go wrong with a professional of her caliber." –Geoff Sargent, PhD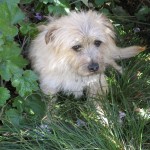 "Kathryn adapts her instruction to the needs of the dog and the owner. As a teacher myself, I appreciate her ability to create "teachable moments" for me and for my dog." –Anne Branch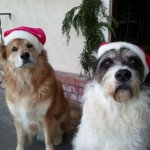 "Since working with Kathryn I have become a better trainer. I understand my dog's needs now and can help him feel secure. I started Agility Training with Danny Boy so we would have an activity together. My dog isn't the fastest dog but I'm proud of his progress through the years. I have Kathryn to thank for helping me understand my dog." –Marcia Molina
     "I adopted a 1-year-old Belgian sheepdog named Jake who was terrified of just about everything. A friend encouraged me to consider agility with him as a way to help boost his confidence. I applied for a spot in Kathryn's beginning class and well, it has been an incredible journey. Kathryn uses relationship-based training methods that are positive and easy to understand.
     " With her guidance and insight, I learned how to recognize and appropriately respond to Jake when his anxiety and fear kicked in, all while learning agility. That was eight years ago, and Jake is a much, much happier, loving dog and the light of my life. And he loves agility, and so do I!' I have come to understand just how fortunate we were to have crossed paths with Kathryn: She is a compassionate, wise person and she made all the difference in the world to Jake's quality of life by teaching me how to understand his behavior. 
     "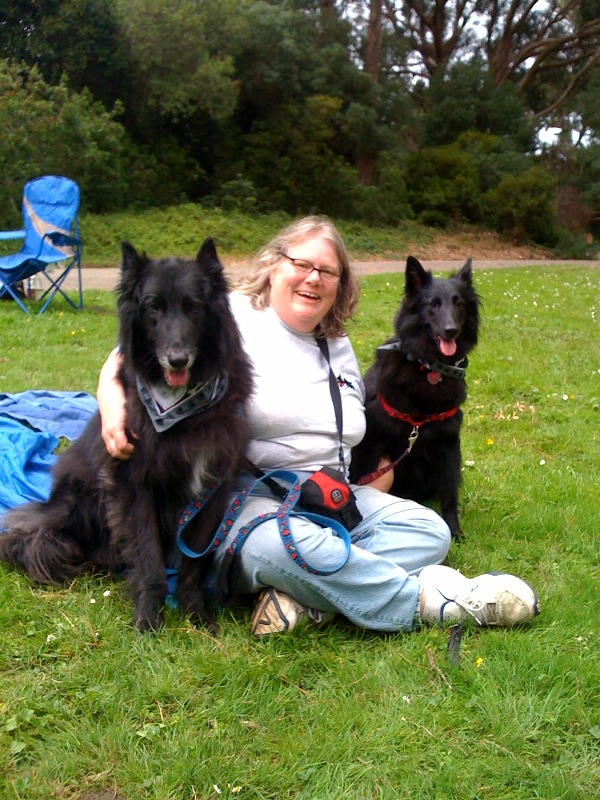 There are many, many things I like about Kathryn. Her teaching style is relaxed and fun; she creates a safe environment for all the dogs and their owners; and she is active in the dog training and agility communities. Kathryn has been nothing short of a miracle in the life of my dog." –Margaret Grinols